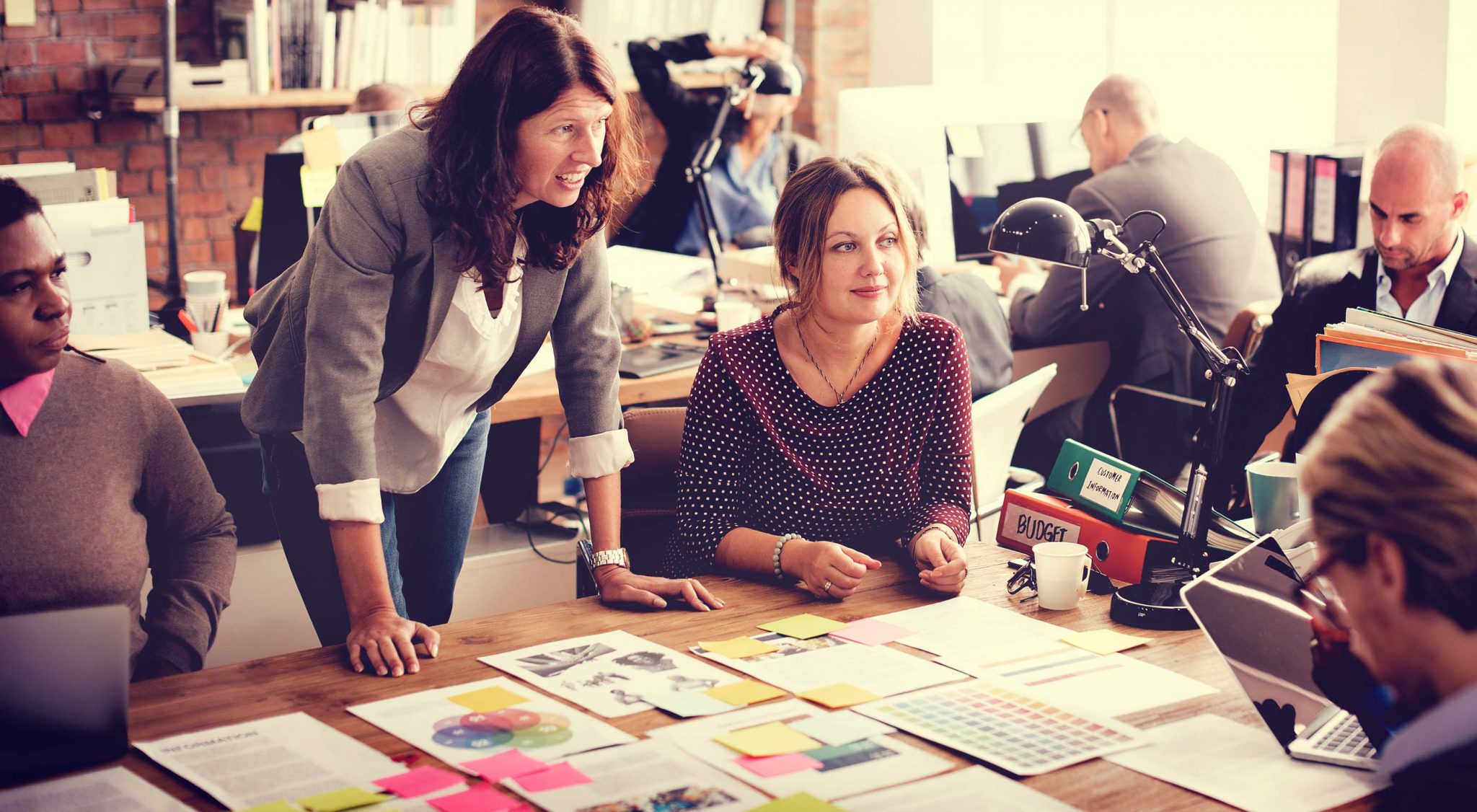 Development time is a precious resource. In order to be more efficient and responsive, product teams continuously try to use advanced techniques for product creation. One of the most popular frameworks that help the product team to achieve this goal is a design sprint.
A design sprint is a framework that helps answer critical business questions through rapid prototyping and user testing. Basically, it's a shortcut to learn without building and launching a real product.
In this article, I want to highlight key things that should be taken into account when running a sprint.
Before the Sprint
Preparing for a sprint is one of the most critical steps in the process. Proper preparation will help make the best use of the time you'll spend on this activity.
1. Write a Sprint Brief
A sprint brief is a document that outlines the sprint challenge, key goals, and the deliverable that the team plans to produce during the sprint. The focus of the sprint should be clear to everyone on the team. And a clear sprint brief will get everyone on the same page.
2. Consider Testability when Selecting a Sprint Challenge
Testability should be a critical factor in the process of challenge evaluation. If the problem you are looking to solve cannot be tested, then it may be not suitable for a sprint.
3. Invite People From Different Departments
A lot of sprint benefits come from bringing together a cross-functional team of people — UX designers, developers, product managers, researchers. Team members will be able to review the problem from different angles.
4. Prepare the Environment
While it's possible to run a remote sprint, nothing beats the feeling of real people in a same physical space. The space itself should be good for this activity. A design sprint requires a dedicated space for the entire week with whiteboards to cover in user journey maps, sticky notes, sketches, storyboards, etc. Conference rooms aren't normally the most creative spaces.
5. Have a Sprint Leader
The sprinter (or sprint leader) is a person who's in charge of the event. Sprinters are the most critical people for the design sprint. These are the people that are responsible for creating the work in the sprint — they make sure that the team works efficiently.
During the Sprint
During the sprint the team should go from understanding a problem to building and test a solution for that problem.
6. Don't Try to Build a Solution on Day One
It might be tempting to create a solution on the day one. But it's better to avoid that temptation. Slow down a bit and try to build a solid foundation for your project first. By doing that you'll be sure that you're not wasting your team time focusing on the wrong part of the problem.
7. Start at the End
Fast forward and look ahead a year (or even further). Imagine what your product will look like. It will help you establish a long-term goal. You should also try to understand what can prevent you from achieving this long-term goal.
8. Ask the Experts
Invite experts to give talks to your sprint team. Those experts might be people from different departments or even external experts. Ask questions or interview them. The knowledge you get from experts will help you improve your understanding of the problem and ultimately refine your solution.
9. Take Notes in a "How Can We…" Format
When all team members use the phrase "How Can We…" to frame the core problem, it'll be much easier to organize and process the notes.
10. Don't Allow Anyone to Leave
Everyone needs to be a consistent participant in a sprint. When someone leaves early (or shows up in the middle of proceedings) the productivity of the whole team suffers significantly (in fact, the team might need to start from the beginning).
11. Document Your Progress
Try to write a daily summary after each day. This will help you look back at what was done and get better at designing sprints in the future.
12. Follow Time Limits
The sprint is a five-day process. That means that the team should find a solution to the problem and discover whether or not that solution actually works in five days.
Avoid breaking the sprint — make sure you'll have five consecutive days. It doesn't matter whether it's Monday-Friday or Wednesday-Sunday, as long as the days are consecutive. It will create valuable momentum that will help you achieve your goals.
13. Avoid Using Devices in the Room
You won't have much time during the sprint, so it shouldn't be wasted on reading news or checking emails. Use devices during breaks or step outside the room to use them, if necessary.
14. Ask the Right Questions
The questions you ask during each phase of the Design Sprint always play a vital role in a final result. Ask questions that start with "Is…", or "Can…", "Will…" These questions can spark discussions which are great when you're brainstorming solutions.
15. Use Crazy 8s Technique
The sprint team should explore all possible solutions to the problem. Sketching is a great way to go from a general understanding of a problem to a concrete solution that everyone can understand and evaluate.
To increase the speed of sketching it's a good idea to use the Crazy 8s technique: Each team member takes an idea that most excites them and rapidly sketches eight variations for this idea in 8 minutes. For example, if you design a page layout, this might be eight variations of that layout. By the end of the day, you should have a tall stack of solutions to the problem.
16. Create a Realistic Prototype
The more realistic prototype will be the more valuable insights you'll get from your users.
Here are a few tips for creating a prototype:
The prototype shouldn't be too complicated. You need to build a realistic solution — something you can put in front of your users and get a real reaction.
To create a prototype use tools that you work with the most of the time. For example, if you usually use Adobe Photoshop or Sketch to create screen designs, use that tools to create a prototype. Remember that you need to move fast.
It's essential to divide the process of creating a prototype between team members. You don't need to have a single person responsible for creating every single part of a prototype.
Trial run your prototypes. A trial run of a prototype makes sure that it all makes sense. A trial run will help you fix some mistakes before the testing with users.
17. Validate any Prototype with Real Users
The validation stage answers the most critical question in product design — "How do I know if my work is any good?" During the validation phase, you should test your prototype with real users. Show a user the prototype you've built and watch their reactions.
Validate your product in a format of 1 to 1 interviews. You need to have a series of such interviews (preferably, five interviews).
You need to hire a user/customer who matches your target user profile.
Make sure the entire team can watch the interview with a customer. The sprint team shouldn't be in the same room during the interview, but they should be able to watch the translation and take the notes in the real time. The notes will reflect what goes well, and what didn't go so well. It will help the team to find patterns.
Before Wrapping up the Sprint
18. Make a Plan
Talk with your team and make a plan about what to do next. This plan will help you to understand the next step for your product development process.
Conclusion
A design sprint is an excellent framework that can help a team move from idea to learning in just five days. Remember the concept of learning is at the core of any design sprint framework.
If you succeed, at the end of the sprint you will have a prototype that your product team can turn into a real product. But if you've failed…don't worry, it's also a great result. Now you know that you had a bad idea, you don't need to invest your time in it. The great thing is that you were able to figure this out in just a few days, not months or years.
Featured image via Depositphotos.
p img {display:inline-block; margin-right:10px;}
.alignleft {float:left;}
p.showcase {clear:both;}
body#browserfriendly p, body#podcast p, div#emailbody p{margin:0;}


Source: Webdesignerdepot.com