Monthly Web Development Update 8/2018: The Cost Of JavaScript, Ethics In Open Source, And QUIC
Anselm Hannemann

2018-08-17T11:57:10+02:00
2018-08-17T11:59:10+00:00

Building technology and software has become a very responsible job. People trust the products we create, and they can have a significant impact on their lives, too. Considering this, we not only need to think about inclusive solutions, but also stand up and advocate for ethics, reliability, and security. It's a position that gives us power.
Eric Meyer published an article elaborating the problems which an HTTPS-only web is bringing along. In it, he reveals that developing countries suffer a lot from this development as they often have bad internet connections and, due to the encryption, they now experience more website errors than before. Ben Werdmüller jumped in and published the article "Stop building for San Francisco" in which he points out one of the biggest problems we have as developers: We use privileged hardware and infrastructure. We build experiences using the latest iPhones, Macbooks with Gigabit or fast 4G connections but never consider that most people we're building for use devices and infrastructures that are far from being that well-equipped. Making the web more secure is a great idea, beyond question, but we should also keep in mind the consequences that the latest tech and our design decisions might have for others.
News
General
UI/UX
Ethics for Design is a project where twelve designers and researchers from eight European cities discuss the, sometimes harmful, impact of design on our societies and what designers can do to work for the good of all and not just a few.
Tooling
Security
A new Observer is around: The ReportingObserver API lets you know when your site uses a deprecated API or runs into a browser intervention. So far, it's available in Chrome 69. You could easily use this to send errors that previously were only available in the Console to your backend or error handling service.
Web Performance
HTML & SVG
Accessibility
JavaScript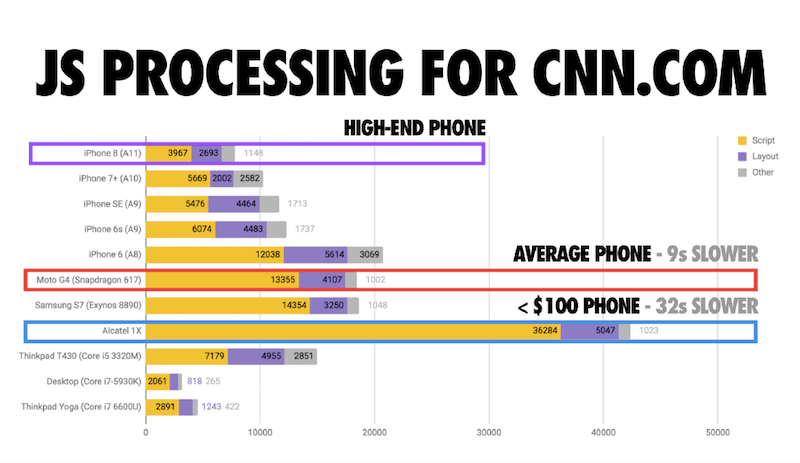 CSS
Work & Life
Going Beyond…
(cm)

Source: Smashingmagazine.com